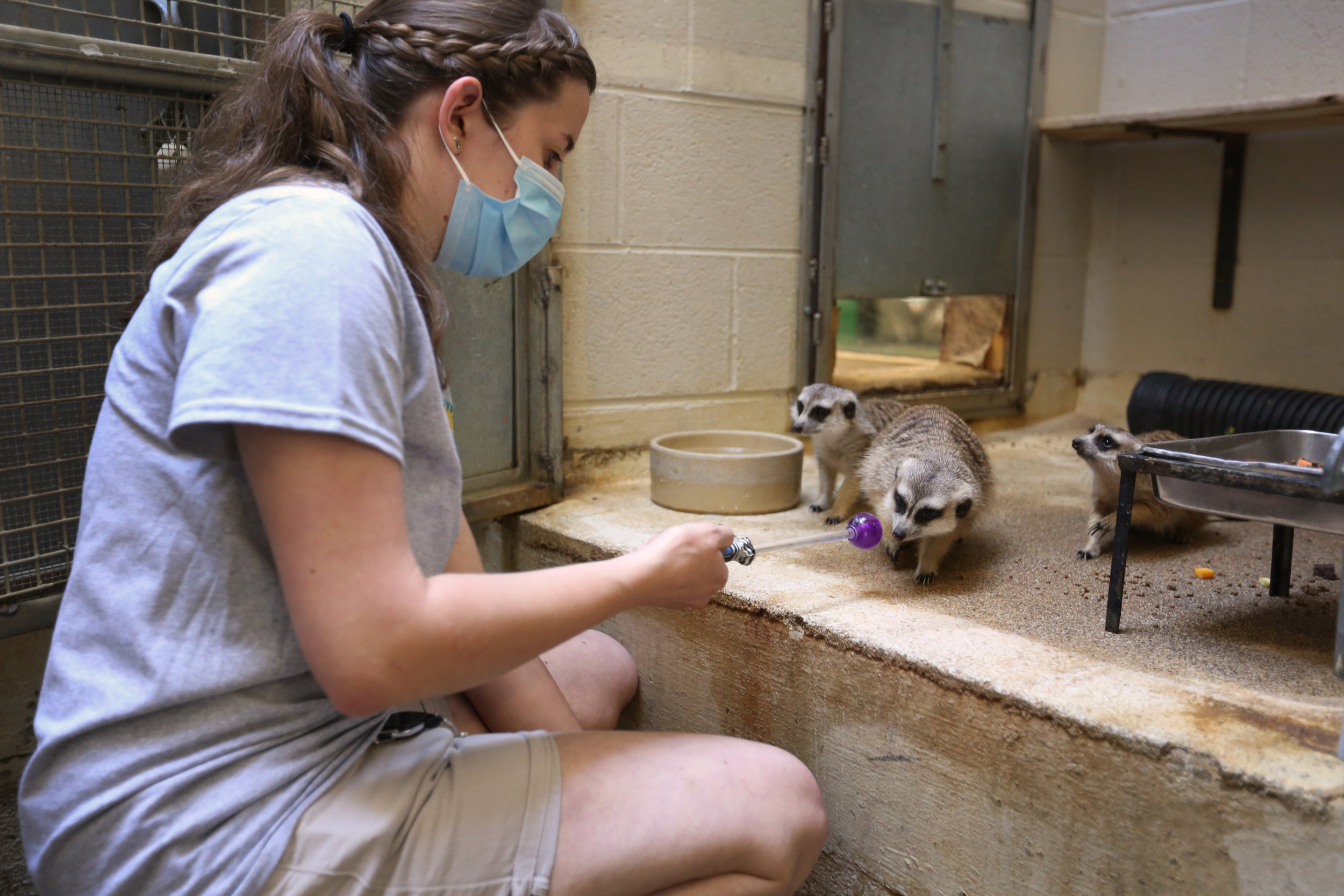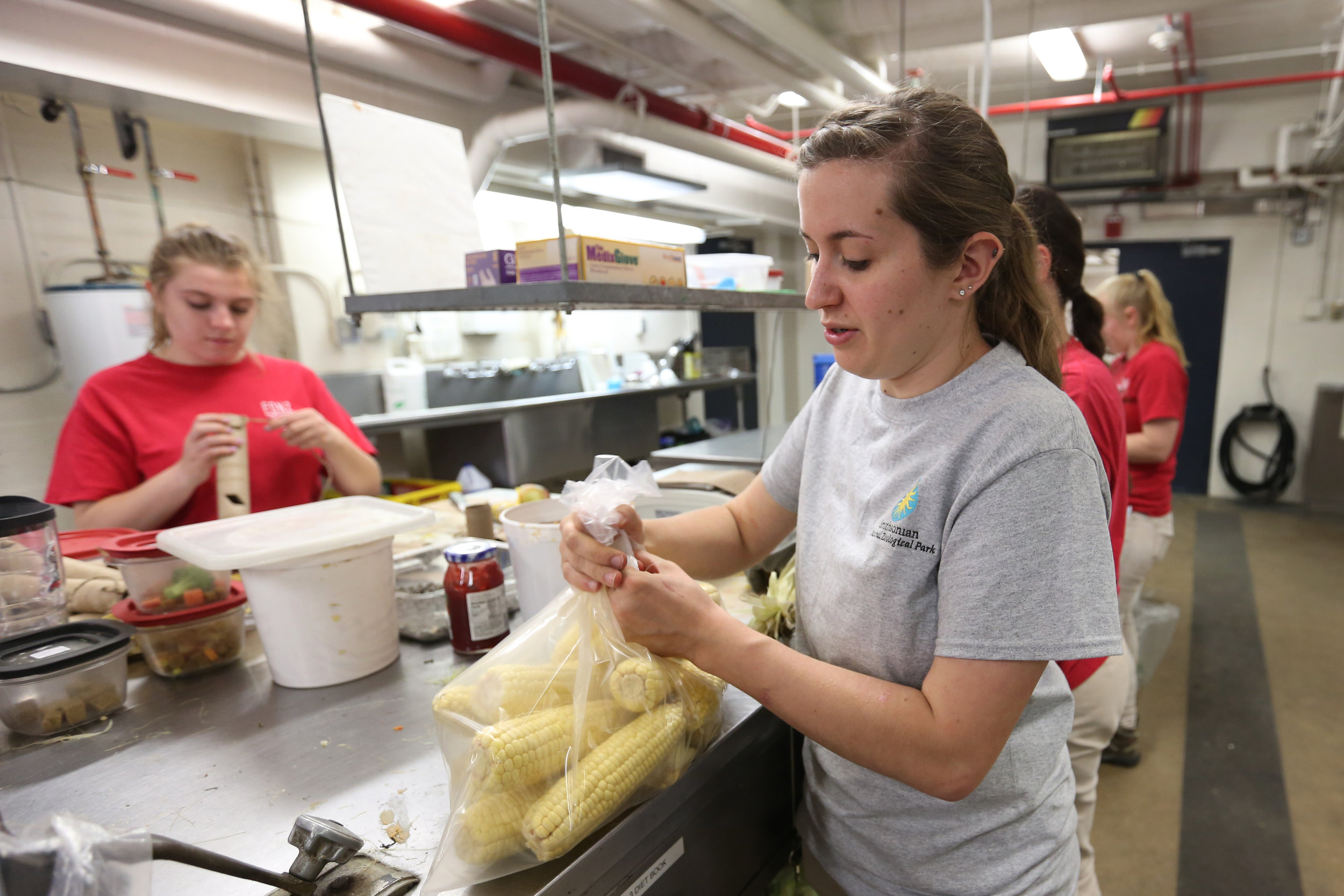 Welcome to the zoo
The small mammal house at the Smithsonian National Zoo houses 120 animals, but the six staff members in charge of their care ensure that they're taken care of individually. We followed around Kara, a full-time staffer, as she looked after animals like Charlotte - a seven-month-old prehensile-tailed porcupine. (Photographed for DC Refined, May 2016)
Kara arrives at 6:30 every morning. After a series of briefings and meetings, she prepares food and enrichment activities for the animals under her care that day. The Smithsonian National Zoo tries to keep the animals engaged so that they can retain their natural instincts.
A typical meal for a black-footed ferret.
Dusty the black-footed ferret emerges from his habitat for a bite of meat. In addition to keeping animals engaged, this daily ritual encourages them to get used to humans so they can receive veterinary care.
One of the zoo's three meerkats. Meerkats live in matriarchal family structures, but Kara takes the time to learn about every individual's personality. Baya, the dominant female, is the first to emerge.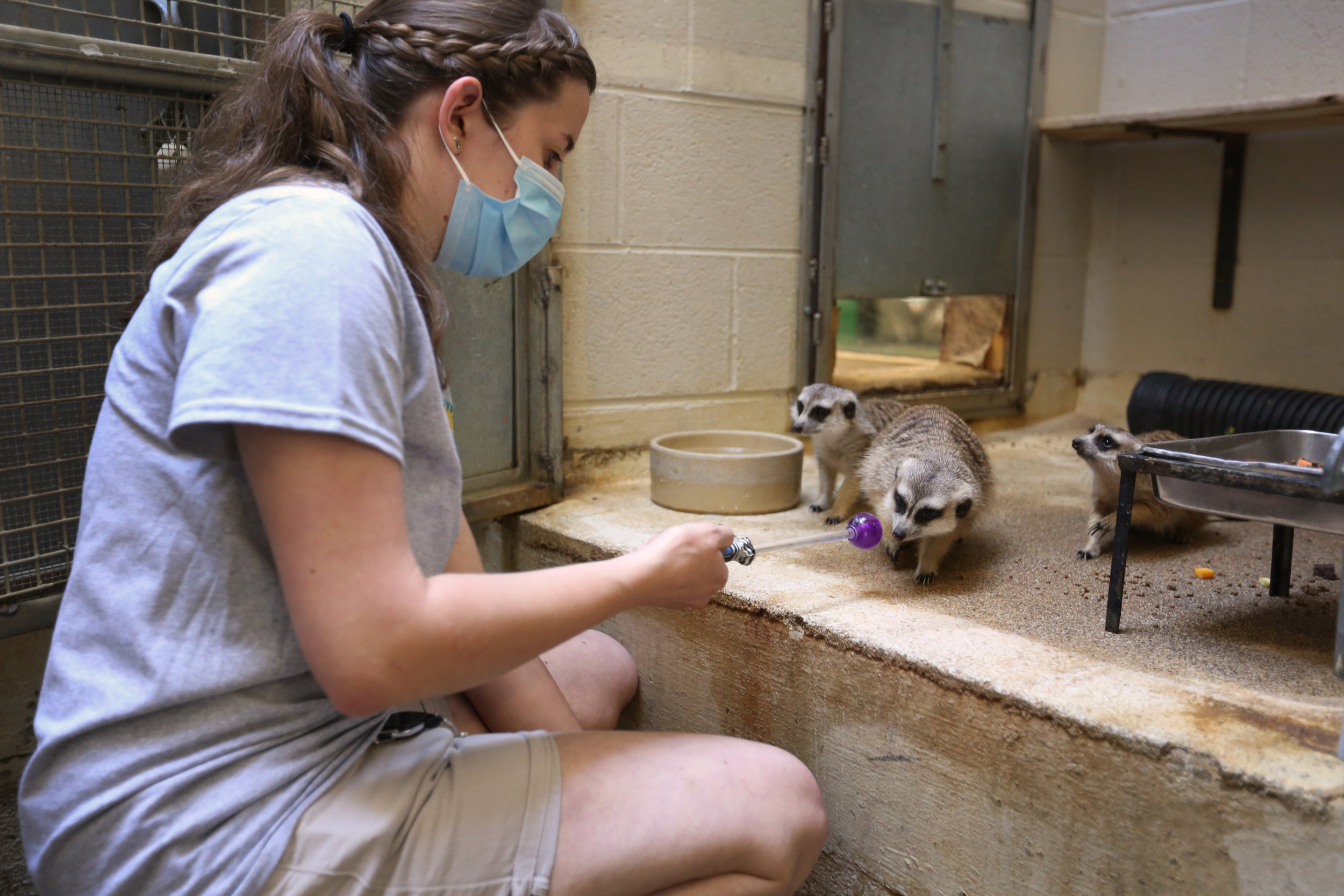 Meerkats have diseases that are communicable to humans, so Kara has to wear a face mask when she handles them. By training the meerkats to touch the purple ball, she's socializing them to be open to humans.
A young zoo-goer comes face-to-face with a meerkat.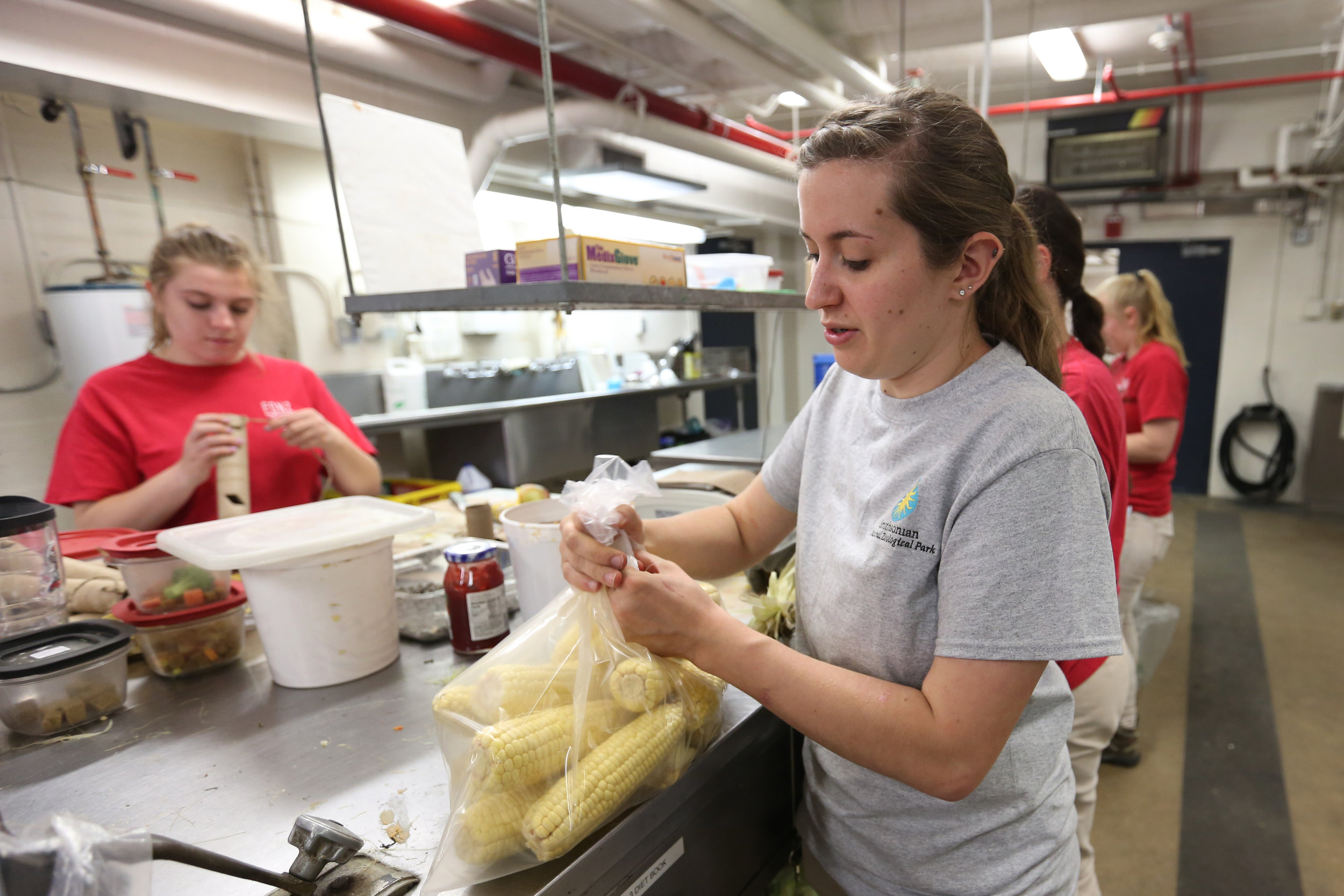 Behind the scenes, Kara and some volunteers prepare food for the zoo's other small mammals.
Kara enters the enclosure to feed a squirrel. She intentionally left the corn husk on to encourage the squirrel to ensure it knows how to work for its food.
At the time of this story, a fraternal pair of Fennec foxes still hadn't been introduced to the public. However, Kara ensured they were socialized both together and with humans. The kits had been abandoned by their mother. "[The foxes] definitely recognize [humans] as the ones feeding them and grooming them and playing with them," she said. "They see us as the ones bringing good things to them."
The foxes needed to be separated during feedings.
Another part of Kara's job is introducing animals to the public so that they learn why they should be protected. Howard the southern three-banded armadillo was on hand was that day's star.
It took some time for Howard to come out of his ball but, once he was walking around, he grew a little bolder and left Kara's reach.
A big part of the National Zoo's message is the need for conservation - Howard is especially popular among children.